Cloud Conferencing and Collaboration
Harness the power of teamwork anytime, anywhere
80% of business meetings now include remote employees, partners and customers. Conferencing and collaboration tools are must-haves to boost productivity and remain competitive in an always-on world. Triad Telecom's conferencing and meeting solutions make it easy!
Collaboration On-Demand
Cloud Service | No Upfront Costs | Off-the-shelf Endpoints | Scalable As Your Company Grows
Enterprise-Class Features
HD voice and video conferencing
Unlimited voice conferencing
Multiple views – gallery and active speaker
4, 100, 300 and 500 Attendees – everyone can share
Desktop sound and full-screen video sharing
Desktop screen, app and document sharing
iPhone and iPad screen sharing with Airplay
Chatting and call recording
Desktop remote control
Integrated moderator controls
Outlook calendar plug-in
More!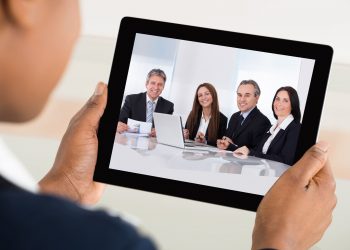 Collaboration On-The-Go
Triad Meeting fully integrates with our Unified Communications solution for desktop and mobile devices, giving you unparalleled access to the power of Unified Communications anytime, anywhere!
Collaboration On-Budget
No upfront costs for hardware and software
No extra cost for upgrades or new features
Scales with your company as it grows
Predictable subscription-based pricing
Off-the-shelf endpoints (desktops, tablets and smartphones)
Contact us today to find out what our cloud conferencing and meeting solutions can do for your business!